Thematic Area 4: Actors, Societies, Economies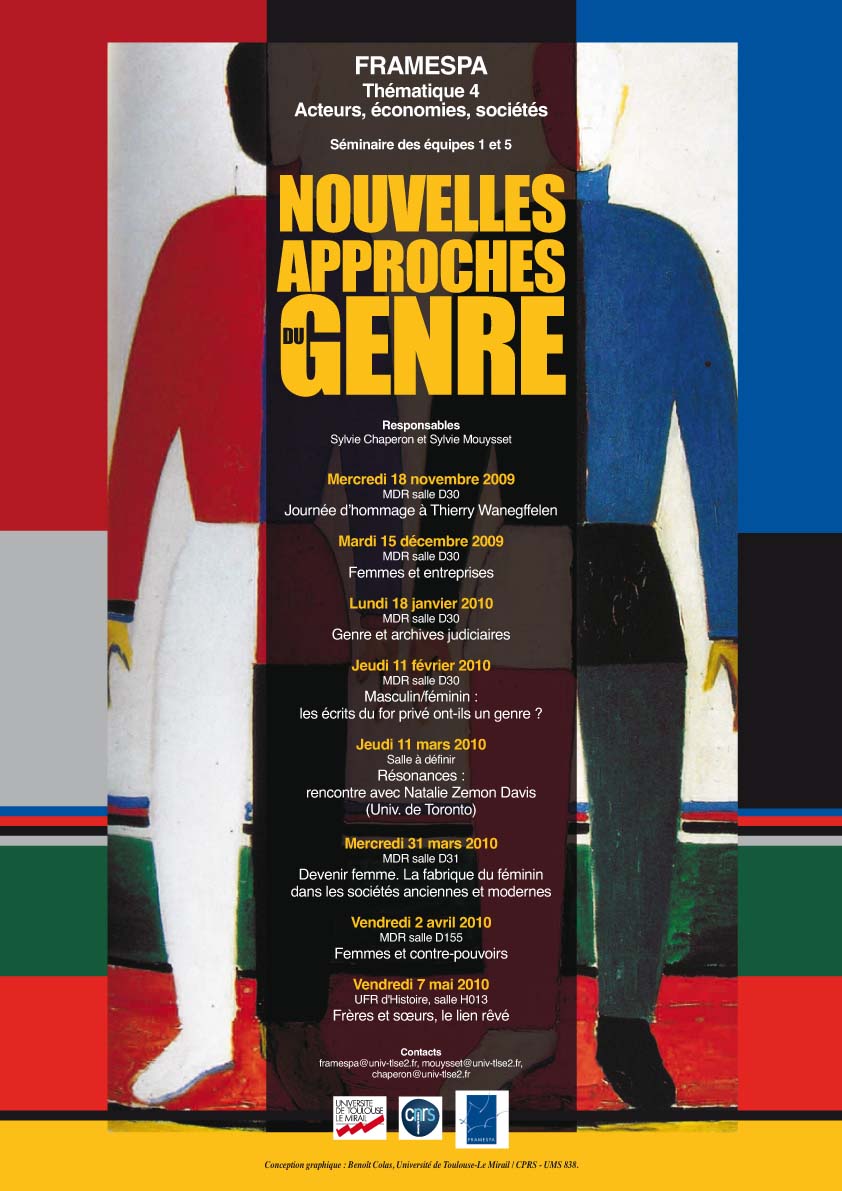 Two teams- "Social connections, solidarities, conflicts" (No.5) and "Men, techniques, landscapes" (No.1) - work in this area, defined as the "Actors, Societies, Economies" axis of the Framespa laboratory. A common methodology is applied, using approaches based on micro-history and prosopographics, to create the possibility of significant results in the study of families, elites, networks, work, trade, access to the professions and...violence. Several one-day conferences have been planned, in which the teams are to produce papers on both the modern and contemporary periods.

The researchers working in this area also contribute actively to another research theme - that of "Patrimony" as defined by the Toulouse-based MSH ( ). They also work with academics of other disciplines, especially sociologists, geographers and economists. Thus we have regular conferences with the researchers of the RTRA lab (University of Toulouse 1) or the LISST and GEODE laboratories, on transverse problematics such as industrial history or social and economic development. In addition, we are taking part in a nationwide enquiry into the patricians of the French Second Empire.
Download the programme (french *.pdf)